---
You can visit our  bridal boutique near Columbus, Ohio, by appointment only from 10am to 8pm Monday through Friday, and 10am to 4pm on Saturday.  We stock over hundred different styles; We can customize your specially ordered gown's neckline, sleeve, fabric or silhouette to make it a one-of-a-kind creation.
We carry hard-to-find plus-size gowns, modest bridal gowns, and wedding dresses with sleeves. If you can't find the perfect dress, we'll design and create your custom wedding gown especially for you.
We are located just outside Plain City and are easily reached from Dublin, Powell, Marysville, Springfield, and Westerville in about 30 minutes or less.
When you visit our store, you'll have personal consultation, one-on-one, with our knowledgeable staff to help you find your perfect dress. You'll have the store and consultant to yourself, with no high-pressure sales!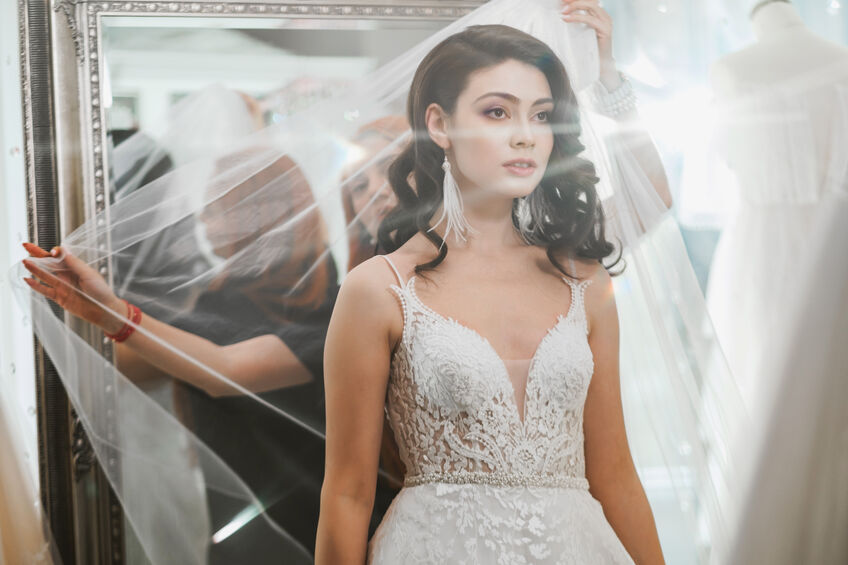 With over 45 years experience, we can redesign, update and resize wedding gowns, as well.
For your personal shopping experience call us at 614 – 306 – 8759 to schedule your appointment and directions.